The BBK Kunstforum is presenting the same time as the "duesseldorf photo+" biennial nine photographic positions of urban spaces, structures and environments. These are artistic observations from Hartmut Ahlers, Iris Edinger, Nick Esser, Sabina Flora, Marc Hellmann, Suria Kassimi, Wolfgang Kuehn, Jan Masa, Christiane Rath.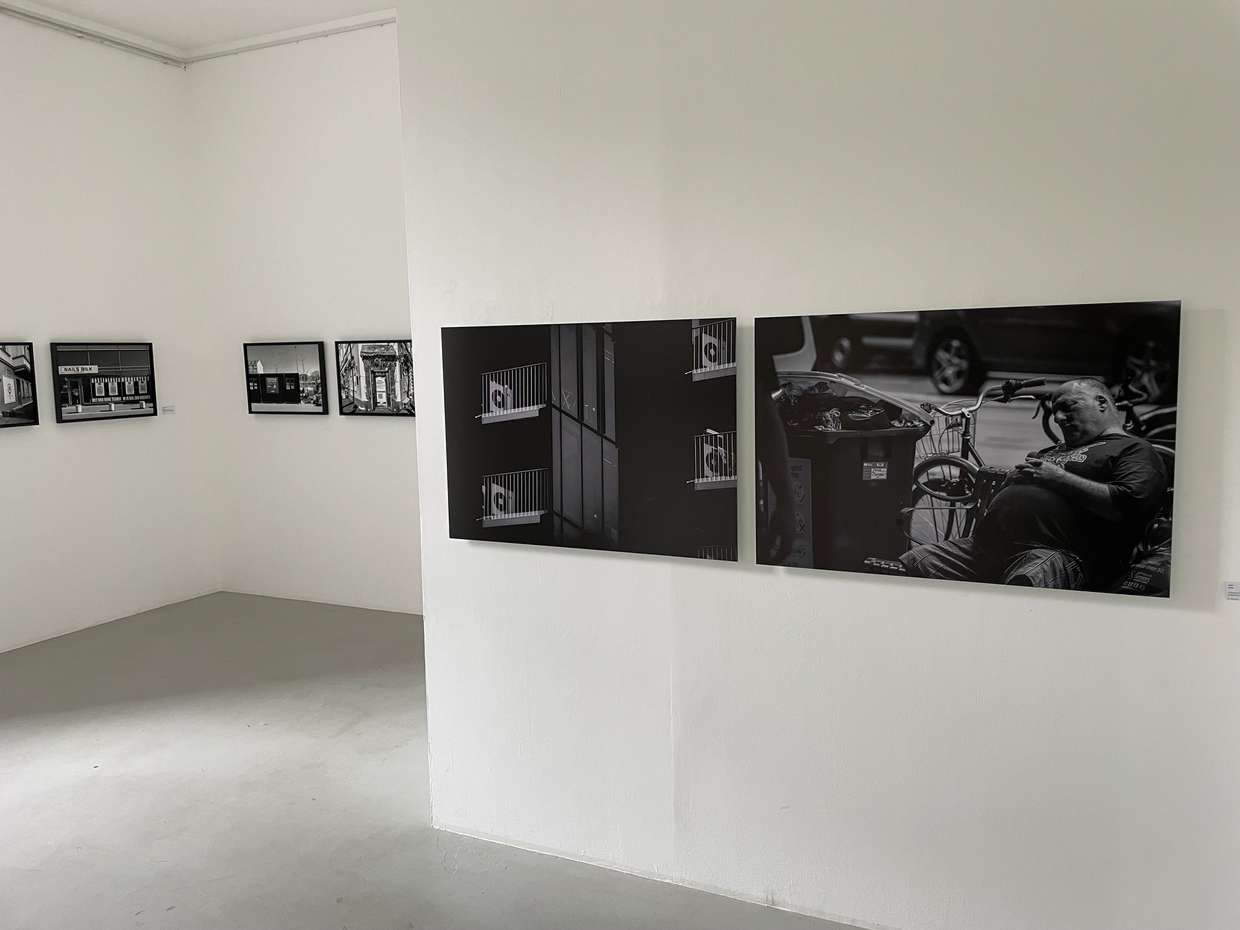 Hartmut Ahlers shows a selection from the "Street Art Photography" section.
Iris Edinger documents in her series URBAN VIRUS,  the changes in the cityscape caused by Corona.
Nick Esser is represented in the exhibition with collages of his analogue photographs, which allow a new perspective on existing architecture.
Sabina Flora follows in the series  "Flora in der Stadt"  her daily walks through the city and encounter fleeting moments full of magic and poetry: small plants – beyond the parks, gardens and window sills assigned to them. Through their quiet, but consistent, independent participation in urban space, they refer to the absurdity of their exclusion (and consequently the separation of man and nature). Urban wasteland and the image of the perforated city are an expression of shrinking processes. When buildings are demolished and entire districts are dismantled, what remains is space that dissolves the image of the compact city.
Marc Hellmann is interested in photography, the border to painting, painting or drawing with light. The core of his work is the composition, the organization of light and dark in the picture.
Suria Kassimi's works deal with development processes that are visualized in alienation strategies. The dialectic between possession and withdrawal, emotional gesture and mechanical-mechanical distance is characteristic of her photographic / photo-painting work.
Wolfgang Kuehn's point of view is, that people are ultimately responsible for urban metamorphosis. The effects of urban metamorphosis are in most cases superficially technical, but always have an effect on people.
Jan Masa's photo series deal with the hustle and bustle of everyday life in the urban landscape of "homo urbanus".
Christiane Rath stages for "URBAN – URBAR" public private living in different cities in order to confront and mix familiar inside with familiar outside. Transformation processes become visible in the transformation and deeper layers of "feeling at home" can be felt.