On the topic "Environment in the ecological discourse: hydrogen"
(Postponed to 09/2022)
National and international professional artists are invited to apply with a work of art in the techniques of acrylic, watercolor, gouache, oil, tempera or drawing on the  topic "Environment in ecological discourse: hydrogen".
The project is under the patronage of Senator Michael Westhagemann, President of the Authority for Economics and Innovation of the Free and Hanseatic City of Hamburg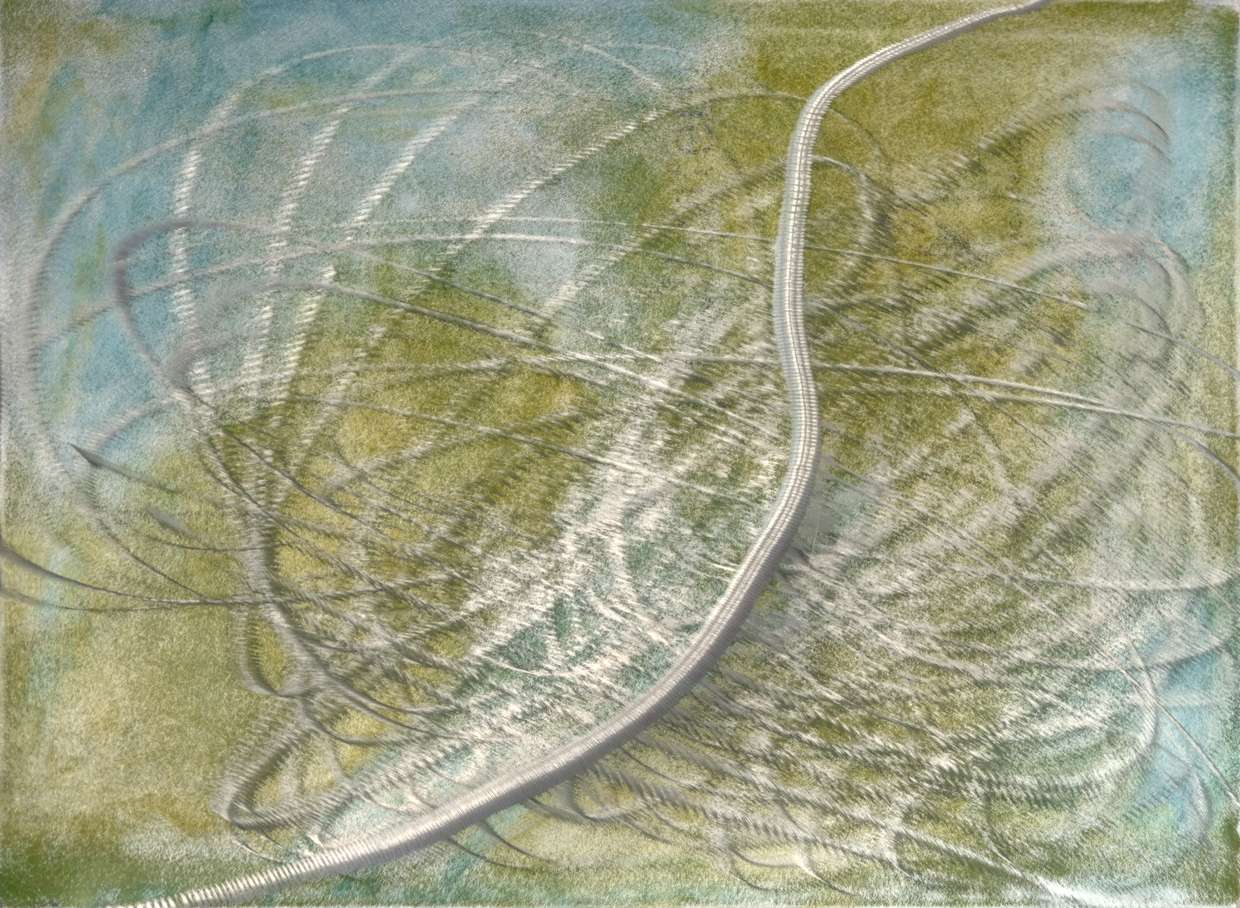 Wolfgang Kuehn is participating with the artwork  "Green Hydrogen for a Sustainable Future?".
Is green hydrogen the key component of the energy transition and a promising energy source for the future for applications in industry, transport or as storage for power grids? On the one hand, green hydrogen has enormous potential for the transition to climate-friendly energy systems, on the other hand, the production of green hydrogen requires huge amounts of electricity from renewable energy sources. Will it be possible to generate enough electricity from renewable energy sources in Europe in the future, as is required for an industrial transformation with green hydrogen? How and where should green hydrogen be produced, transported and stored? Hydrogen is a volatile colorless gas composed of molecular hydrogen (H2) and about 14 times lighter than air. The protons of the hydrogen nucleus are surrounded by clouds of electrons in fleeting motion.
With his work "Green Hydrogen for a Sustainable Future?", Wolfgang Kuehn addresses the ecological discourse on green hydrogen from a macro and micro perspective. Wolfgang Kühn uses a recycled aluminum plate from the printing industry for his work. In a transformed production process, green hydrogen could be used to produce this material. The aluminum plate is sanded, cleaned and partially treated with a thin glaze using oil paints. In the final step, dynamic, fleeting and powerful structures are then drawn into the aluminum with an industrial angle grinder. The global view from above meets a microscopic view of the molecular relationships. The powerful, plastically drawn path of technological development is accompanied and shaped by the volatility of the medium hydrogen.