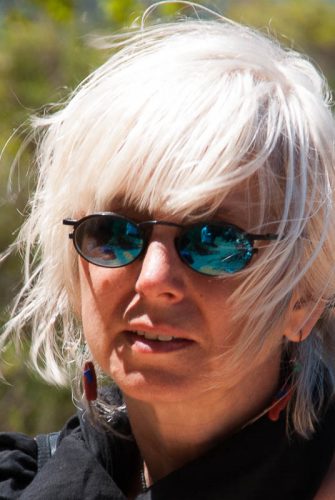 Actual Work
Here you will find a small overview of my current work. Further work can be found in the corresponding categories below.
Figurative Painting
My figurative paintings are by no means about a "realistic" representation of the model. Rather, my concern is to give the viewer the opportunity to immerse themselves in the pictures and stimulate their imagination.
Painting Dance
Who doesn't know about the ease and dynamic of dance? The paintings were created as an impression directly during the dance. Seeing, hearing, tracing – these art works are located in a dynamic field between drawing and painting. Inspired by the music and the movement of the dancers. Ruth Kuehn-Loewe moves the pen or brush dynamically with a light hand over paper or canvas. It is by no means about a "realistic" representation of the dancers, rather the intention of the artist is to capture the fascination of motion and mood reduced with a few surfaces and lines. The viewer has the opportunity to immerse himself in the dynamic mood. by use of gouache and ink on paper and canvas.
Landscape Painting
It is my concern to transform the temporary into something permanent without stopping the temporary. For this purpose I try to capture shapes, structures or movements by use of a few reduced surfaces and lines. Viewers have the opportunity to feel themselves into in the situation.
Prints / Monotype
The art work was created using a combination of different printing techniques and monotype. Each art work is unique.
Artist Books
The artist books are multi-layered collages of painted elements and spatial structures, as well as printed, cut and torn structures. The change from transparency to non-transparency arouses interest in the visible and the invisible. Each work is unique.